While most of us think of bitters as a trendy cocktail ingredient, bitters were actually first used as medicine. Soon people used them in cheaper liquors to make them taste better, and in the late 1800s it became widely used in cocktails. Today, you will not find a cocktail bar without bitters, as it has become a staple.
Located in Kimball Junction, Oil & Vinegar Junction is now selling all types of bitters ranging from your classic Angostura Aromatic Bitters to Bitters Lab's apricot vanilla, a local Salt Lake City company.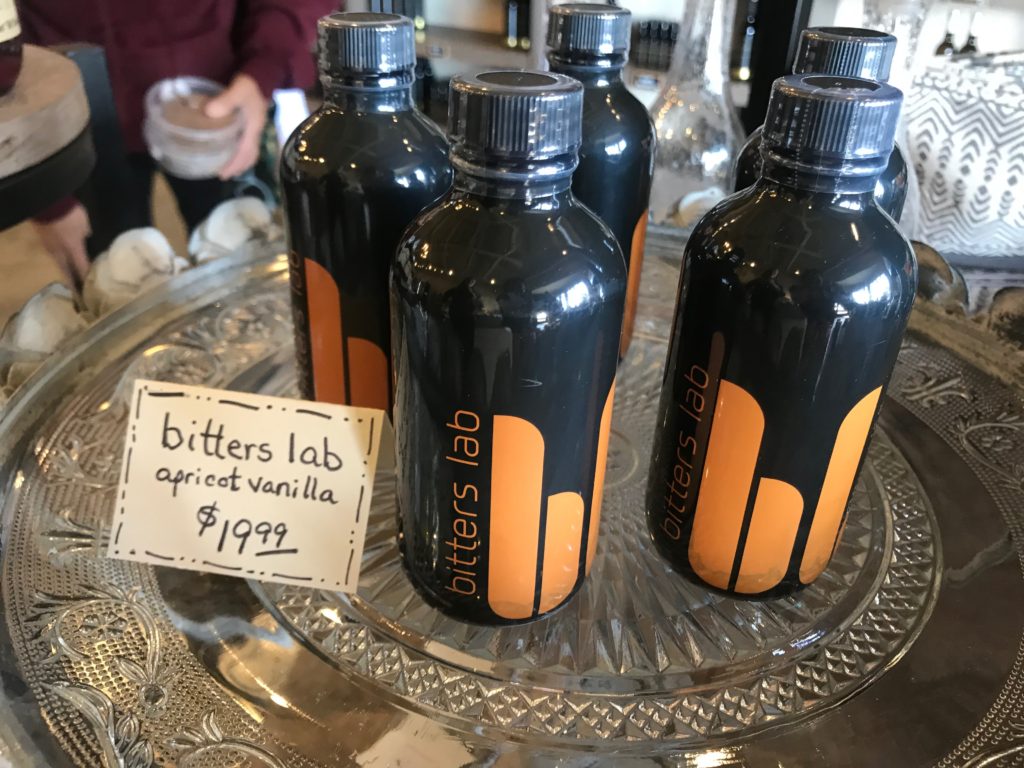 But bitters are no longer relegated to being a bar staple. Owner Suni Woolstenhulme loves adding these bitters not only to drinks, but also to food. She compares them to an extract, such as almond extract, or balsamic vinegar, but much more potent in flavor.
With spring here and summer fast approaching, here are some fun ideas to use these bitters as the weather warms.
Add a few dashes of Fee Brothers rhubarb bitters to your lemonade for a twist on the classic or add some cardamom Dashfire Bitters to your root beer float.
If you're having a BBQ, add the classic Angostura bitters to your meat marinade, no more than 2 teaspoons, to kick it up a notch.
And for a sweet treat for breakfast or dessert, try adding Angostura orange bitters to your pie filling. It's easy and delicious (recipe below).
In addition to the bitters, Oil & Vinegar Junction also sells Amarena Toschi black cherries in syrup, Cassina Rosa caperberries in wine and more for all your cocktail necessities.
As Suni says, "Bitters are no different than vinegar, so you can be as creative as you want – the sky's the limit."
Blueberry Vanilla Cream Cheese Pies
Ingredients
Yield: 8 servings
Ingredients:
17.3 ounce package frozen puff pastry
3 ounces cream cheese, softened
5 tablespoons granulated sugar
1/2 teaspoon pure vanilla extract
2 large egg yolks
1 cup blueberries
2 teaspoons cornstarch
1 ½ teaspoons Angostura orange bitters
1/8 teaspoon kosher salt
Confectioners' sugar for finishing
Instructions
Thaw puff pastry overnight in the refrigerator.
Position racks in the top and bottom thirds of the oven and preheat the oven to 375°F.
In a small bowl, combine the cream cheese, three tablespoons of the sugar, the vanilla extract and one egg yolk.
Mix with a spoon until well-combined and smooth.
Combine the blueberries, two tablespoons of sugar, cornstarch, orange bitters and salt in another small bowl and mix gently.
On a lightly floured surface, roll each pastry sheet into a 12-inch square.
Using a pizza cutter, cut each square into four even pieces.
Arrange them on two parchment-lined rimmed baking sheets.
In a small bowl, beat the remaining egg yolk with one teaspoon water.
Brush the outer edge of each pastry round with the egg wash.
Dollop one tablespoon of the cream cheese mixture in the center of each square.
Top with 1 1/2 tablespoons of the blueberry mixture.
Fold in half to form a triangle shape and pinch the edges together to seal them.
Lightly brush each pie with egg wash and sprinkle with sugar.
With the tip of a paring knife, cut a steam vent in the center of each pie.
Bake until golden-brown, about 25 minutes, rotating the baking sheets' positions halfway through.
Cool slightly on the baking sheets and then transfer to a rack to cool completely.
Before serving, sprinkle the pies with confectioners' sugar.
https://dishingpc.com/bitters-not-just-for-cocktails/